2015
Currently exhibiting in a group show at the Elizabeth Foundation as part of the Whitney Independent Study Program. Exhibition runs till 27th June
Participating in the Whitney Independent Study Program 2014-15
Winner of TINA prize - solo show in Rome at the Montoro 12 Gallery, March 2016
2014
Won the 8th International Arte Laguna Prize for sculpture for my installation RAUM in March. Prize winners were announced in Venice at the finalist exhibition in the Venice Arsenale.
Solo show RAUMPLAN at Limerick City Gallery of Art (September 25 - 18th November. The show was Artforum critics pick
Artforum Critic's pick :
http://www.artforum.com/picks/section=ie#picks48893
And also in 2014 :
Jan - June - Resident at the International Studio and Curatorial Program, New York;
Jan - May - Completed the Art and Law Program, Fordham Law School, New York
Feb - Participated in the 14th Biennial Symposium for Arts and Technology, Ammerman Center for Arts and Technology, Connecticut
June - Awarded an Arts Council of Ireland Project award and Culture Ireland funding in 2014
June- August - Exhibited in group shows "Instant Crush" at the Kevin Kavanagh Gallery, (June) and 'Chancery Lane' at Dunamaise Art Centre, Ireland, (July - August), Performance/ lecture at Station Independent Projects, NYC
Transferencias two person show at UAM, Mexico City, runs till 17th December2014
And last year :
A solo show RAUM at the Kevin Kavanagh Gallery Dublin- 10th Jan - 9th Feb 2013
See below for review by John Gayer from Visual Arts Newsletter, March 2013.
8th Arte Laguna International Prize RAUM wins sculpture prize 22/3/14
Review of Raum Review from Visual Arts Newsletter,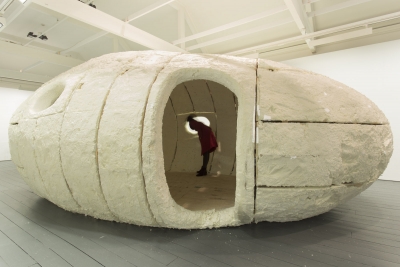 Endless Resistance Raumplan exhibition LCGA
RAUM Raumplan install LCGA 2014
Fathoming space RAUMPLAN install LCGA 2014
Walking sculptures Raumplan install LCGA 2014