Delighted my work Hellgoer is now in the permanent collection of the Philadelphia Museum of Art. And a work on paper 'Everything edited' joins the Rosenbach Museum and Library permanent collection also in Philadelphia
Coming up in 2018
-Group show at ISCP, New York, August
-Solo show at Kevin Kavanagh Gallery Dublin, September
- Whenceness is currently on exhibition at the Irish Consulate in New York and will be shown in Great Britian as part of Cluture Ireland GB 2018 program.
Past events / shows in 2018
- Omega Workshop - Group show curated by Rational Dress Society at Elizabeth Foundation for the Arts - Jan - March
- Artists talk at the Rosenbach Museum and Library 6th February
- Leaps and Bounds- Group show curated by Bard Curatorial Studies program, ISCP, Brooklyn, March - April
What happened in 2017
- Commissioned works for inclusion in 'The Ocean after Nature' group show at the Hugh Lane Gallery, Dublin, September - Jan '18
- Solo show - women boxed 14th Feb-7th April at ISCP, Brooklyn, New York
- Solo show - Cold Rush 22nd Feb-31st March at Critical Practices Institute, New York
- Artist in Residence at ArtOMI, Hudson valley (June/July)
What I got up to in 2016
-Talk and Screening at Slought, Philadelphia
https://slought.org/resources/hellgoers
-Awarded a residency at The Farm Cultural Park, Sicily, Italy
-Solo show Whenceness at Kevin Kavanagh gallery. Below is a review from The Irish Times
http://www.irishtimes.com/culture/art-and-design/visual-art/visual-art-james-joyce-s-box-of-tricks-reopened-1.2647047#.VzrF0wwUO-M.mailto
-Rakoczy's March was exhibited at the Crawford Gallery for arts for 4 months
Solo show La Diritta Via at Montoro12 gallery. Rome, Italy. Closed 8th May - see images below
and some highlightes of 2015
-Celeste Prize Finalist exhibition, Milan, Italy.
-Group show at the Elizabeth Foundation as part of the Whitney Independent Study Program. June '15
Whitney Independent Study Program fellow 2014-15
-Winner of TINA prize - solo show in Rome at the Montoro 12 Gallery, March 2016
and way back in 2014, I ...
-Won the 8th International Arte Laguna Prize for sculpture for my installation RAUM in March. Prize winners were announced in Venice at the finalist exhibition in the Venice Arsenale.
solo show RAUMPLAN at Limerick City Gallery of Art (Sep - Nov) The show was Artforum critics pick
Artforum Critic's pick :
http://www.artforum.com/picks/section=ie#picks48893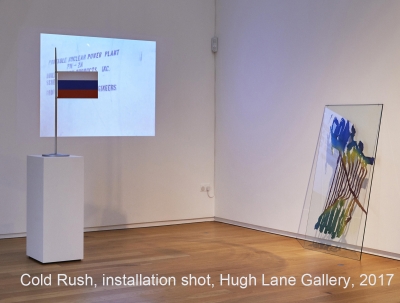 La Diritta via room two installation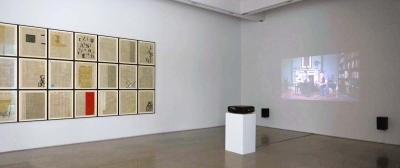 Whenceness installation works on paper and video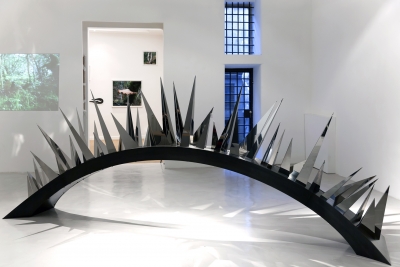 La Diritta Via Room 1 ( video and steel sculpture)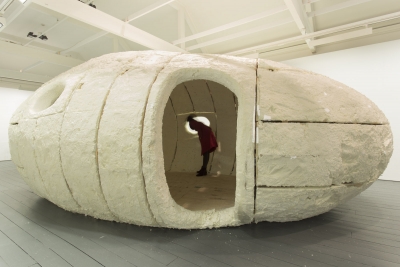 Endless Resistance Raumplan exhibition LCGA