Delighted to announce that my film Hellgoer is now in the permanent collection of the Philadelphia Museum of Art. And a work on paper 'Everything edited' joins the Rosenbach Museum and Library permanent collection also in Philadelphia
What coming up in 2017
- Commissioned works for inclusion in 'Ocean after Nature' group show at the Hugh Lane Gallery, Dublin
- Solo show - women boxed opens 14th Feb at ISCP, Brooklyn, New York
- Solo show - Cold Rush opens 23rd Feb at Critical Practices Institute, New York
- Awarded a residency at MassMOCA and Art OMI 2017 international artist residency
What I got up to in 2016
September:
Talk and Screening at Slought, Philadelphia https://slought.org/resources/hellgoers
Slought, Philadelphia is pleased to announce "Hellgoers: Beckett, Dante and Ireland," a conversation and film screening exploring the motif of hell and purgatory in modern Irish culture and politics, on Tuesday, September 27, 2016 from 6-8:00pm. The event will feature a screening Hellgoers (10 minutes, 2016) and a conversation with Senior Curator Jean-Michel Rabaté. Pure Codology and Rakoczy's march will play on 28th.
June :
Awarded a residency at The Farm Cultural Park, Sicily, Italy
May:
Solo show Whenceness runs till 28th May. Below is a review from The Irish Times
http://www.irishtimes.com/culture/art-and-design/visual-art/visual-art-james-joyce-s-box-of-tricks-reopened-1.2647047#.VzrF0wwUO-M.mailto
Talk at the Crawford Gallery of Art, Cork on 26th May - my video Rakoczy's March was exhibited for 4 months
Solo show La Diritta Via at Montoro12 gallery. Rome, Italy. Closed 8th May - see images below
and some highlightes of 2015
Celeste Prize Finalist, Milan, Italy.
Maximum Entropy - Group Show -Nov at CP Project Space, 132 W 21st 10th Floor, New York
Group show at the Elizabeth Foundation as part of the Whitney Independent Study Program. June '15
Whitney Independent Study Program fellow 2014-15
Winner of TINA prize - solo show in Rome at the Montoro 12 Gallery, March 2016
and way back in 2014, I ...
Won the 8th International Arte Laguna Prize for sculpture for my installation RAUM in March. Prize winners were announced in Venice at the finalist exhibition in the Venice Arsenale.
had a solo show RAUMPLAN at Limerick City Gallery of Art (Sep - Nov) The show was Artforum critics pick
Artforum Critic's pick :
http://www.artforum.com/picks/section=ie#picks48893
Whenceness installation Original newpaper from 16 june 1904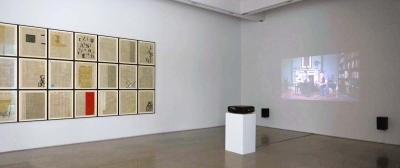 Whenceness installation works on paper and video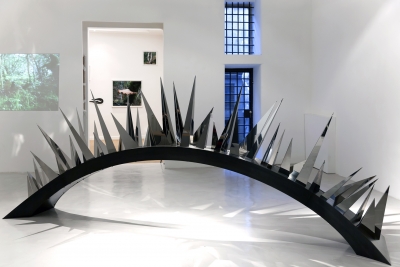 La Diritta Via Room 1 ( video and steel sculpture)
La Diritta via room two installation
8th Arte Laguna International Prize RAUM wins sculpture prize 22/3/14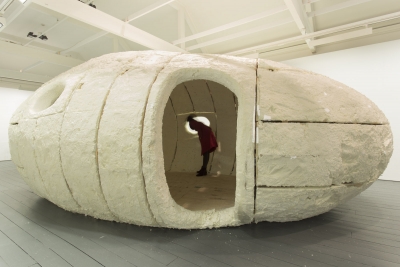 Endless Resistance Raumplan exhibition LCGA
RAUM Raumplan install LCGA 2014